By no means is this an exhaustive list of all the movies to see this upcoming year, but here are a few that I'll be going to see:
Coriolanus (1-20-12)
Coriolanus, a hero of Rome, is on the wrong end of a political power shift, even being betrayed by his own mother. Starring Ralph Fiennes, Gerard Butler, and Brian Cox, and directed by Fiennes, this action is based on a play by Shakespeare. The film sees Coriolanus team up with his former enemies to conquer Rome. The adaptation takes a unique approach by placing the Shakespeare classic in a modern setting.
Man On a Ledge (1-27-12)
Starring Sam Worthington, Jamie Bell, and Elizabeth Banks (schwing!), this thriller is based on an ex-cop (Sam Worthington) who becomes a con man. The con man is on a roof edge threatening to jump when the police and SWAT team shows up and a police psychologist tries to talk him down. Little do they know it's all a distraction to cover a massive heist taking place elsewhere in the city.
Wanderlust (2-24-12)
This comedy stars Paul Rudd (George) and Jennifer Aniston (Linda) (schwing!). Goerge gets laid off and the couple decides to leave Manhattan all together and head to George's brothers house in Atlanta. On the way they discover Elysium, an utopian type society with some interesting people (likely nudists).
21 Jump Street (3-16-12)
This film adaptation of the classic TV series sees Jonah Hill and Channing Tatum as youthful agents posing as school students in order to take a bite out of teenage crime.
The Hunger Games (3-23-12)
This popular teen book is hitting the big screen with a cast consisting of Jennifer Lawrence (schwing!... sometimes), Josh Hutcherson, Liam Hemsworth, and Elizabeth Banks (schwing!). It is based upon a futuristic/post-apocalyptic society in which the nation is broken up into districts. Each district must send a boy and a girl to compete in the Hunger Games, a fight to the death until one man (or woman) is standing. The winner earns a feast for their district and a lifetime of fame.
American Reunion (4-6-12)
If you were born between 1980-1990 you will probably be seeing this film, regardless of what any critics say. The American Pie team reunites for a high school re-union. Hopefully Eugene Levy's eyebrows make an appearance.
The Three Stooges (4-13-12)
The Farrelly brothers bring your favorite slapstick trio to the big screen. With Will Sasso, Sean P. Hayes, and Chris Diamantopolous playing the three stooges and Sofia Vergara (schwing!) playing an unknown female lead, this film is a must see.
The Avengers (5-4-12)
The Marvel comic cast is united for this first time in this star studded super-hero flick. Iron Man, the Black Widow, Hawkeye, Captain America, will all be involved in this highly anticipated action film.
The Dictator (5-11-12)
This comedy is inspired by the book Zabibah and the King by none other than Saddam Hussein, and is a satirical film about the life of a dictator who will do whatever it takes to oppress his beloved nation. Starring John C. Reilly and Megan Fox (skanky schwing!).
Snow White and the Huntsman (6-1-12)
There's really not much going on in June, but this movie has potential. Don't let the title fool you, this is a darker adaptation of the Snow White Story. Starring Charlize Theron, Kristen Stewart, and Chris Hemsworth, the movie follows the Huntsman (Hemsworth) as he is tasked to kill Snow White (Stewart). However, he decides to train her to fight back against the evil Queen (Theron).
The Dark Knight Rises (7-20-12)
Batman is back. This is the must see movie of the summer and is sure to be worth the wait. Set 8 years after the last movie, Batman (Christian Bale) has some new challenges brought upon him by Bane (Tom Hardy) and Cat Woman (Anne Hathaway (schwing!)).
Dog Fight (8-10-12)
A blockbuster comedy on an extremely relevant topic. Zach Galifianakis, Will Ferrel, Jason Sudeikis, John Lithgow, Dylan McDermott, and Dan Aykroyd all team up in this film that centers on two dingbat candidates vying for a Congressional seat in North Carolina.
**After August there is a bit of a lull in blockbuster movies until the Holiday movie rush. This list will be updated as release dates are updated and/or released.
Three Mississippi (TBA- November '12)
Will Ferrel, Alec Baldwin, Mark Wahlberg. Two guys from football obsessed towns lead rival football teams in an annual tackle football game for bragging and trash talking rights. (deadline.com)
Red Dawn (11-02-12)
Remake of the cold war classic. An American city is suddenly under attack from foreign paratroopers. A group of youngsters run off and seek protection in the woods and are determined to fight back. Starring Chris Hemsworth, Josh Peck, Josh Hutcherson, Isabel Lucas.
Skyfall (11-09-12)
The next in line for Daniel Craig as 007, this flick will pick up where Quantum of Solace left off.
Lincoln (TBA, December 2012)
The highly anticipated bio-pic of Abraham Lincoln is set to release in December. The film is directed by Spielberg and stars Daniel Day-Lewis as Lincoln, and Sally Field and Mary Todd Lincoln. Tommy Lee Jones and Joseph Gordon-Levitt also star. This will no doubt be one of the biggest films of the year. Here is a pick of Day-Lewis as Lincoln.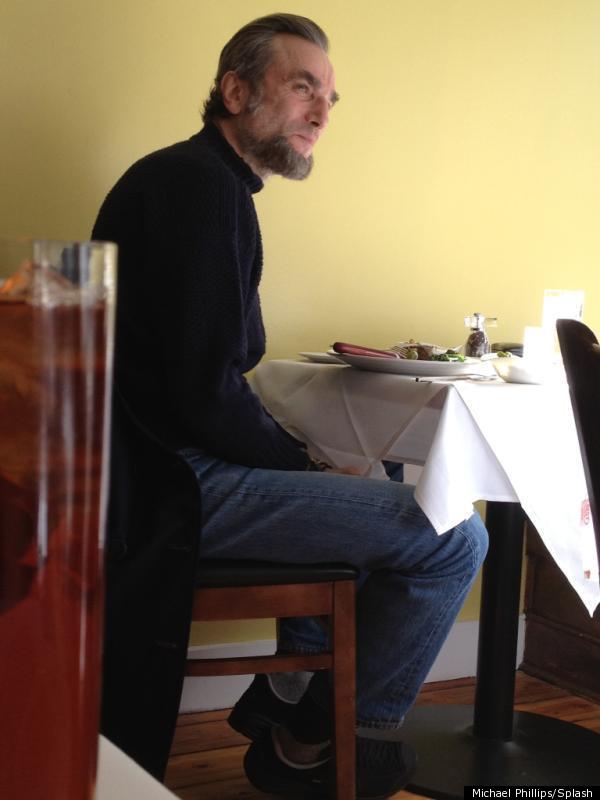 Les Miserables (12-07-12)
A star studded film adaptation of the famous play about five characters, over two decades in France starting in 1815 and ending with the June Rebellion of 1832. Hugh Jackman, Russel Crowe, and Anne Hathaway (again, schwing!) star.
The Great Gatsby (12-25-12)